Fresh food vending machine
Fresh food vending machine
Fresh food vending machine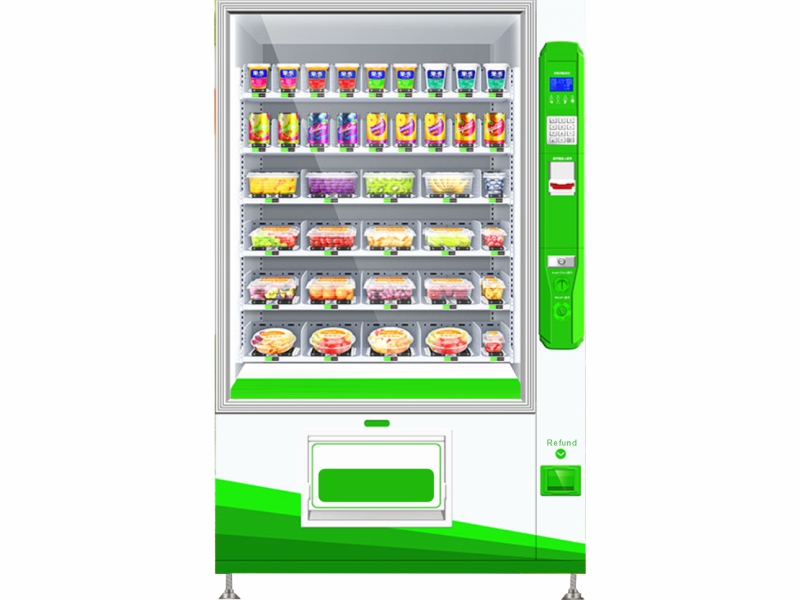 model:TCN-D900-11G (12864)
Fresh food vending machine
Size:H 1940 mm * W 1222 mm * D 850 mm
Power supply:AC 110V or 220V
Specification
| | |
| --- | --- |
| Model No. | JCN-D900-11G |
| Size | H1940 , W1222 , D850mm |
| Payment system | Bill, coin , coin dispenser (MDB protocol) |
| Weight | 330 kgs |
| Temperature | 4-25℃ (adjustable) |
| Selections | Max. 58 |
| Power supply | AC 110V or 220V, 50/60HZ |
| Capacity | 330 pcs |
| Standard interface | MDB/DEX/RS232 |
| Power consumption | Normal 60W , Refrigerated 480W |
Feature:
With elevator system, can sell fragile products, fresh foods, such as drinks in glass




bottles/cans/bottles/boxes /soft package.

Polyurethane foaming body & imported Embraco compressor.

Protection system on power leaking ensures the safely running.

Applied MDB & DEX standards, supporting universal standardized peripherals.

With the latest coin return lever to eliminate button jamming like on old style models.

Cloud platform support remote checking of machines' data & working status.

Easy removal of the cooling unit for maintenance or repairs (unit comes out from the front).

Has the most user friendly interface (for easy programming & changing settings)
as pricing etc.

Drop sensor system for guaranteed delivery or money returned automatically.

90 degree door opening for easier refilling.

LED lighting on the exit of pick up.

Easy spiral adjusting just pull & twist (no need to remove tray).

ATM style keypad for strength and reliability.

Adjustable layers to suit your needs and products.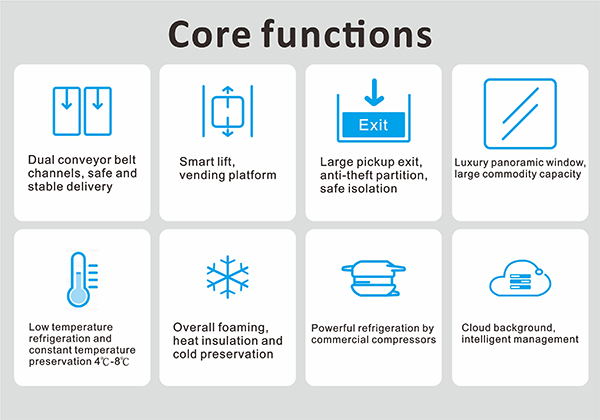 Digital display of prices
Synchronous adjustment of prices in front or backstage, Whether it is regular sales promotion,
or price difference adjustment, can be easily completed at anytime.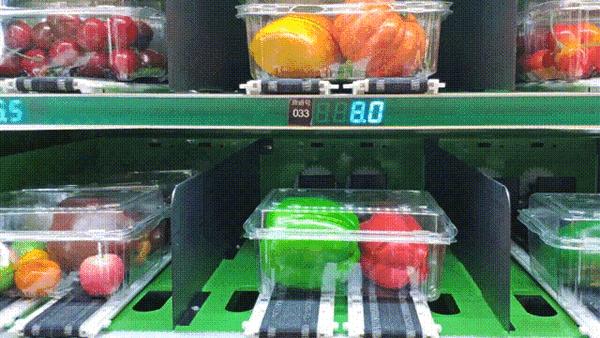 Smooth and steady delivery
Smart manipulator 、 Precise delivery
clearly visible the shipping process.
Intelligent elevator to ensure the safety of goods delivery for easy broken items.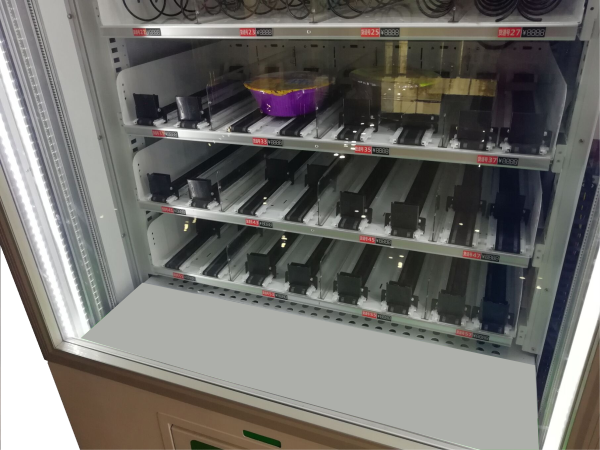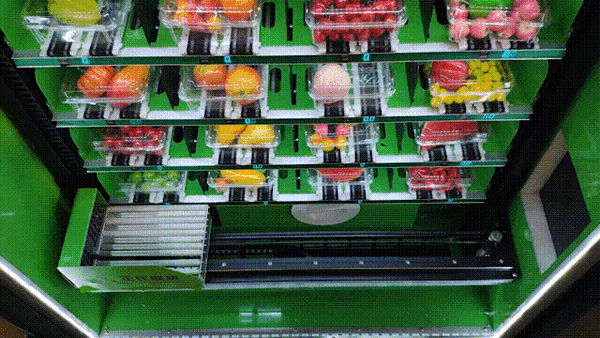 Anti-pinch pick up Exit.
The exit designed with humanized anti-pinch and lighting reminder to pick-up.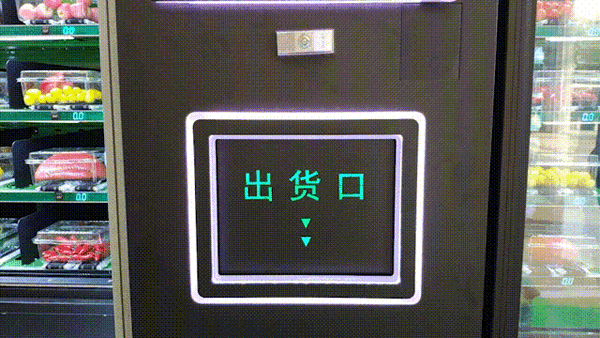 Standard Configuration:
According to the product packaging size, you can choose the width of single or dual channels,
conveyor belts or spiral holders.

The total length of the loading capacity remains unchanged, and the specific capacity of the
machine itself depends on the actual product size.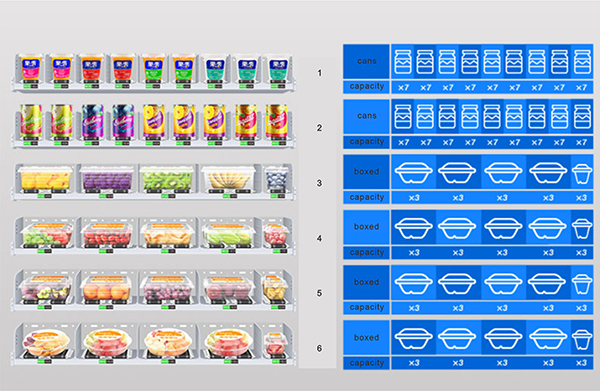 The cloud digital intelligent system supports remote management
of machine data and working status.
Cloud platform is free of charge for lifespan.
Sales report statistics . Inventory management . Fault reminder