1U station series
1U station series
1U station series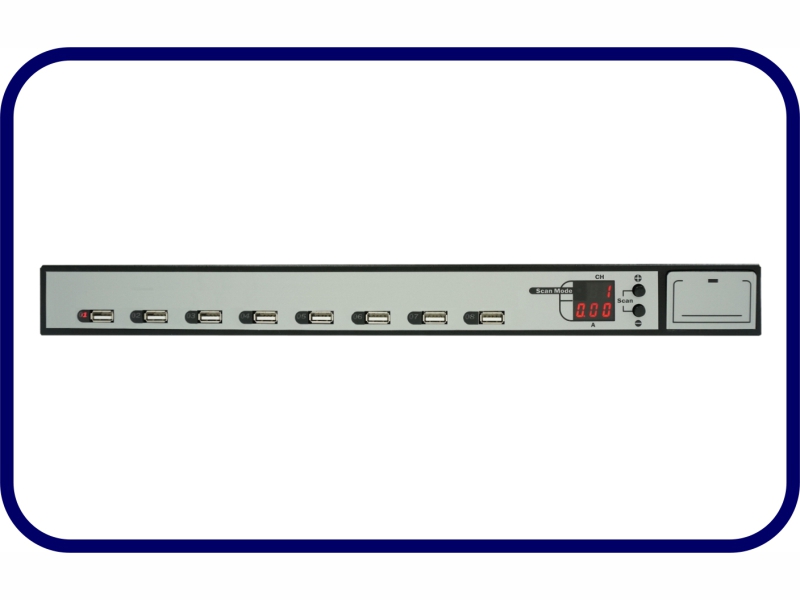 model:JF-SC1U-16 / JF-SC1U-16L
1U station series
FEATURES
8/16-Port Charger & Sync station
SPECIFICATIONS

2017-03-13
• Safe charge and sync up to 16 smart devices, available for iOS & Android devices, each with individualize precise current sensor.
• Simultaneously charging and synchronization of all devices.
• Full rate iPad charging 2.5A (max 180W).
• Smart USB Multi-Charging Stations with DSP (Dynamic Smart Power) technology
• Plug & display–Plug the charging device by USB connector, switch and display power charging current value.
• LED status display indicates: Full charged, fast-current-charge, low-current-charge, or none connection.
• Watching and monitoring the selected channel charging current by push button or auto scan.
• Optional IP Control Module provides LAN access to manage up to 12,000 smart devices
• Overload and overheat protection by each sensor.
• USB cable management keeps the cables compact, neat, and tidy.
Specification:
Model No.

JF-SCIU-16
JF-SCIU-16L

Optional parts

non

With IP control module
(remote monitoring charging status)

Type

1U chassis station

Front side

16 x USB Type A Female

Rear side connectors

1 x 2 digits 7 segment LEDs (Channel)
1 x 3 digits 7 segment LEDs (Current)
16 x Red/Green LEDs (Ports)
1 x Green LED (Auto scan)
1 x RJ45 Green LED (10/100)
1 x RJ45 Amber LED (Activity)

Switches or buttons

2 x Momentary Switch
1 x Toggle Switch
1 x 8 Position Slide Switch

Dimensions




W x D x H : 440x 190 x 44 mm

W x D x H : 440x 190 x 44 mm

Auto scan Time

1/3/5/10/15/20/25/30 Seconds

Operating Temperature

0 ~ 50o C

Storage Temperature

-20 ~ 60o C

Power

100~240VAC, 50/60Hz

Emission / Safety

FCC, CE

Features:

model:JF-SC1U-16 / JF-SC1U-16L
1U station series
DOWNLOAD