Desktop series
Desktop series
Desktop series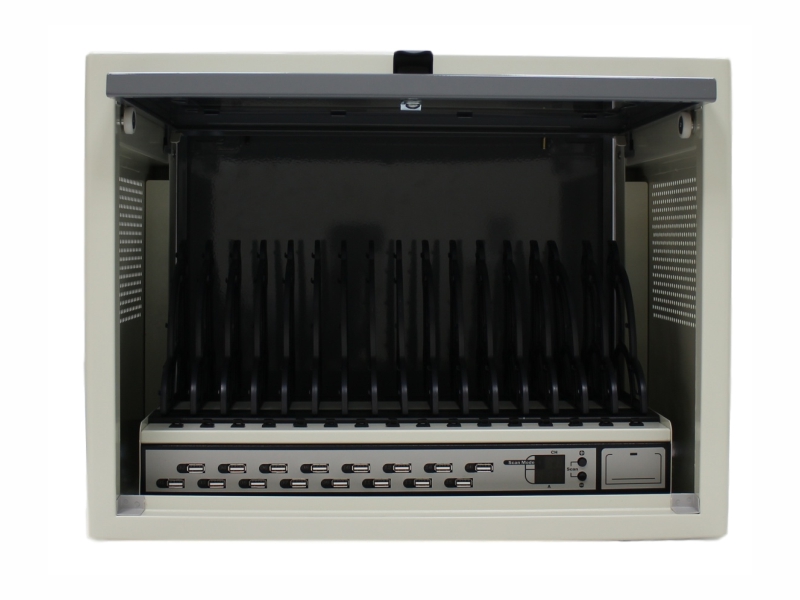 model:JF-SCK-16 / JF-SCK-16L
Desktop series
FEATURES
16 Devices Charger & Sync Cabinet
SPECIFICATIONS
• Safe charge and sync up to 16 smart devices, available for iOS & Android devices, each with individualize precise current sensor.
• Simultaneously charging and synchronization of all devices.
• Full rate iPad charging 2.5A (max 180W).
• Smart USB Multi-Charging Stations with DSP (Dynamic Smart Power) technology
• Plug & display–Plug the charging device by USB connector, switch and display power charging current value.
• LED status display indicates: Full charged, fast-current-charge, low-current-charge, or none connection.
• Watching and monitoring the selected channel charging current by push button or auto scan.
• Optional IP Control Module provides LAN access to manage up to 12,000 smart devices
• Overload and overheat protection by each sensor.
• Fanless design for a quiet, long-lasting performance
• USB cable management keeps the cables compact, neat, and tidy.
• Optional stackable system up to 3 sets in one cart
Specification:
Model No.

JF-SCK-16
JF-SCK-16L

Optional parts

non

Built with IP control module
(remote monitoring charging status)

Materials

Mount shelf type

Slot dividers

17 (for 16 devices)

Dimensions




W x D x H : 510x 330 x 350 mm

N.W.: 13 KGS

Auto scan Time

1/3/5/10/15/20/25/30 Seconds

Operating Temperature

0 ~ 50o C

Storage Temperature

-20 ~ 60o C

Power

100~240VAC, 50/60Hz

Emission / Safety

FCC, CE

Features:
1.Remote Monitoring Infrastructure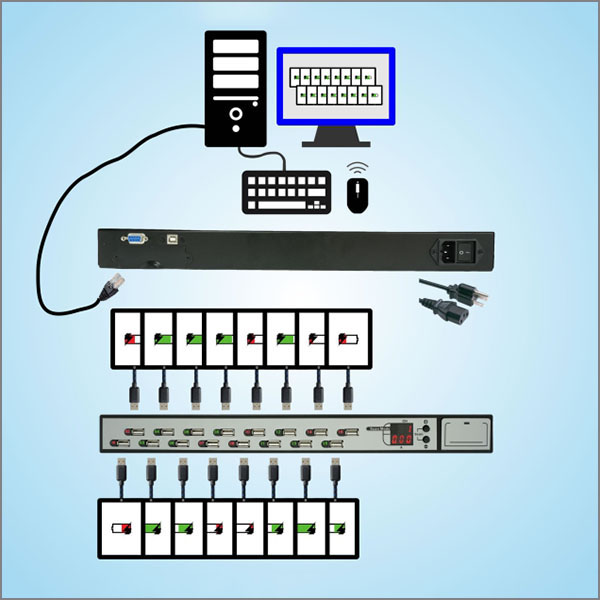 2. Observe the charging condition of the entire network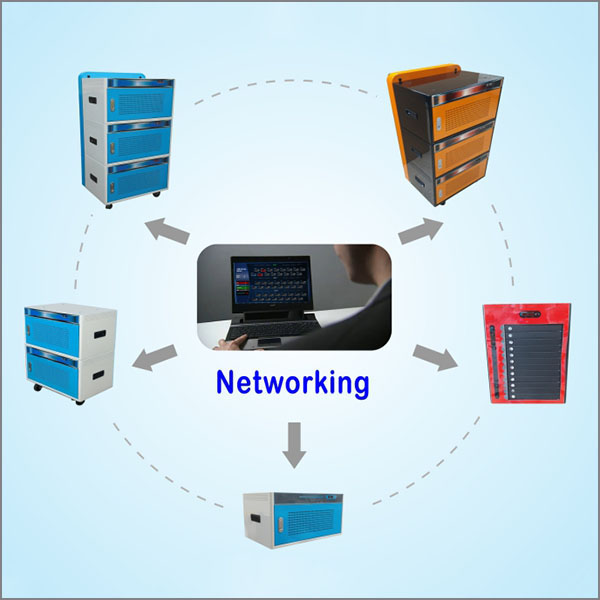 3. Graphic view all devices charging status by IP address on one screen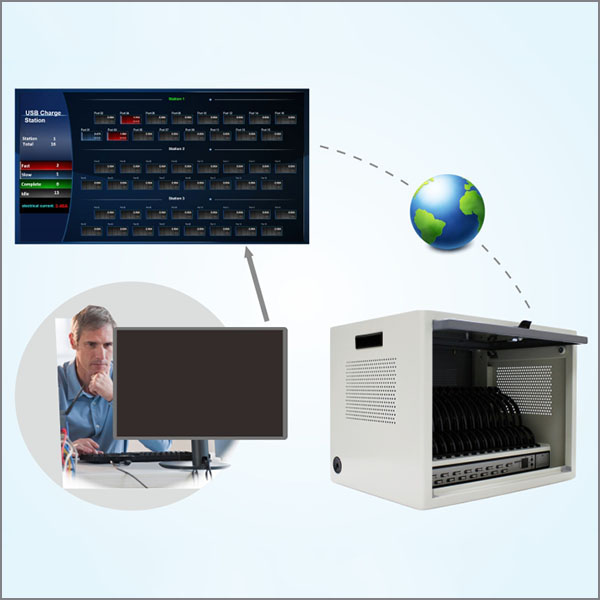 4. Tool to calculate power consumption and battery healthcondition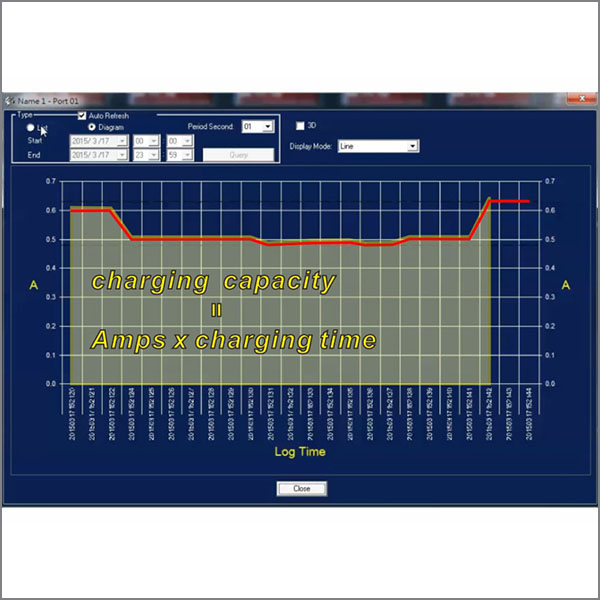 5. Export historic data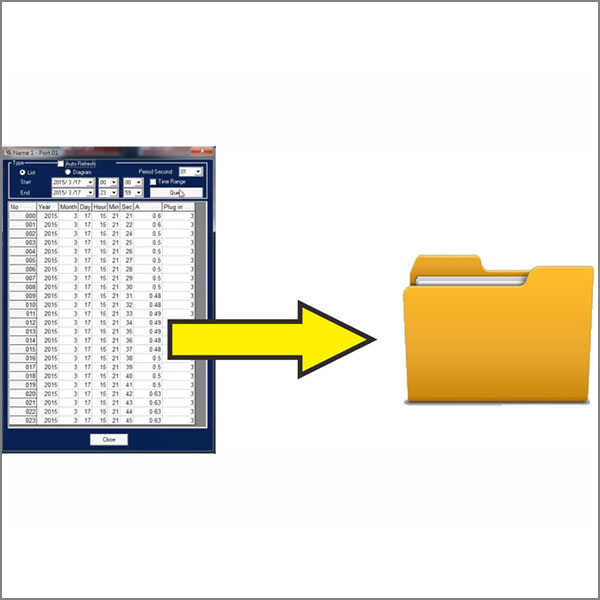 6. Plug & Display - Plug the charging device onto the USB connector,it auto-switches then displays the device charging current value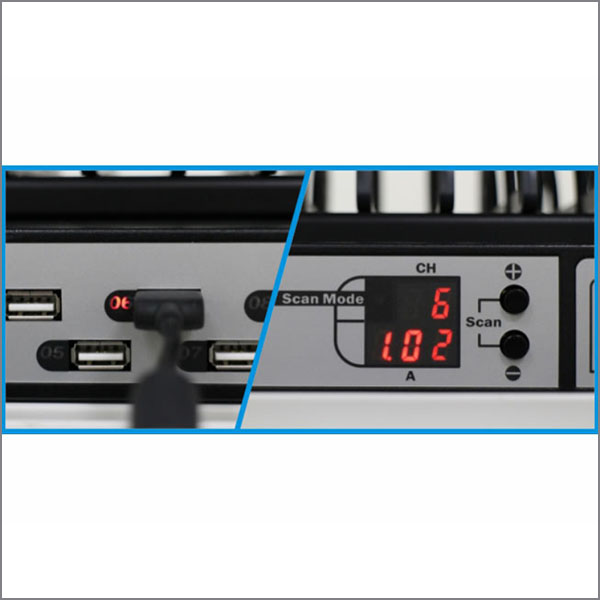 7. Provides both Autoscan and manual port status display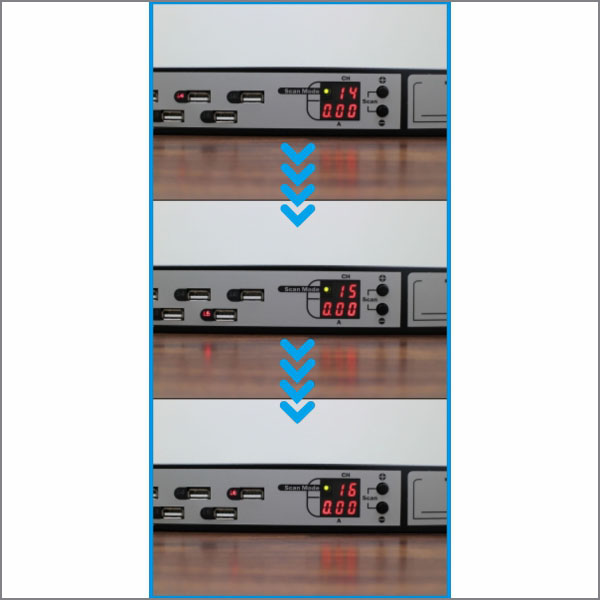 8. LED display each port charging condition:
Red light: Currently the port what you select
Green light flash quickly: Fast charging
Green light flash slowly: Slow charging
Green light light up constantly: Fully charging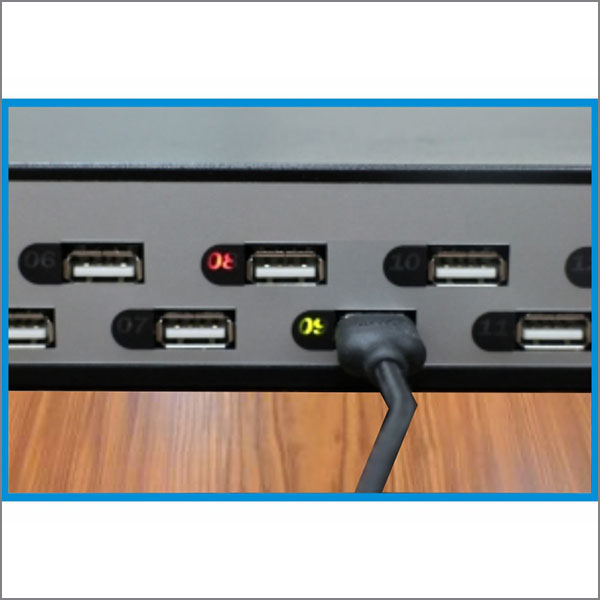 9. Prioritize charging of devices that nearly completely discharged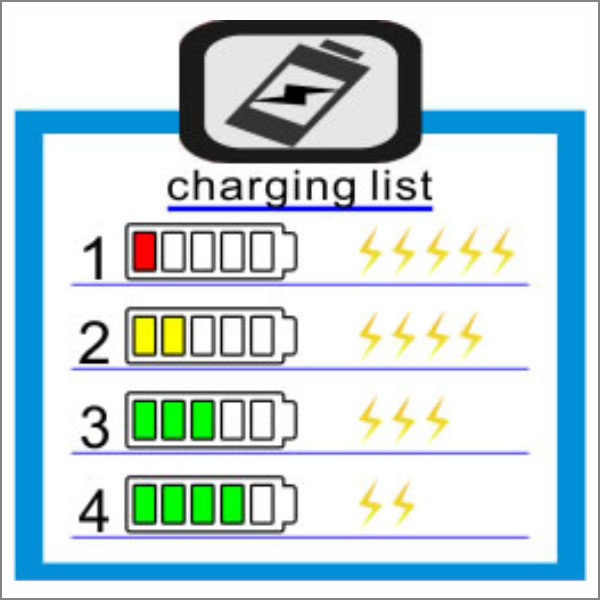 10. Protect against Current Overload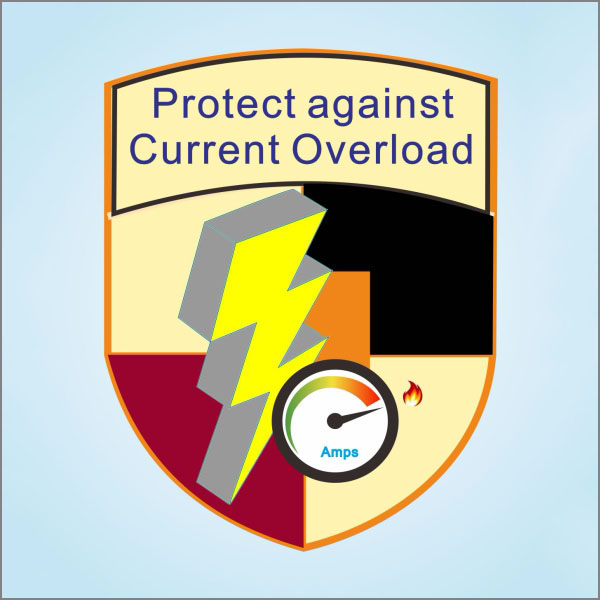 11. Protect against Thermo Overload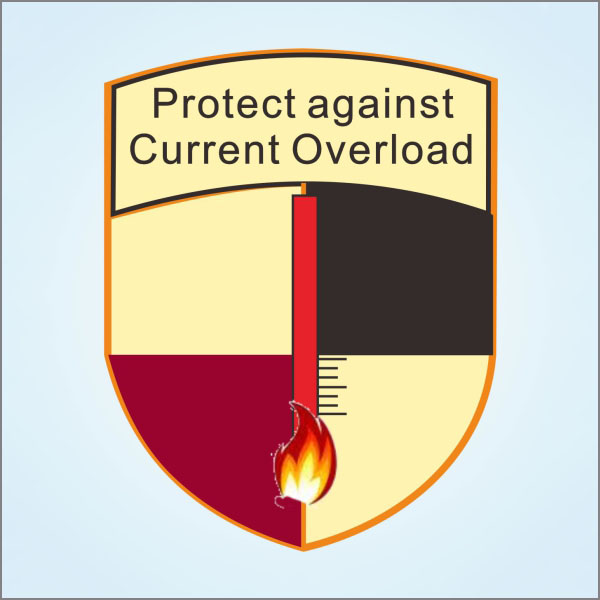 12. Multiple smart devices data SYNC platform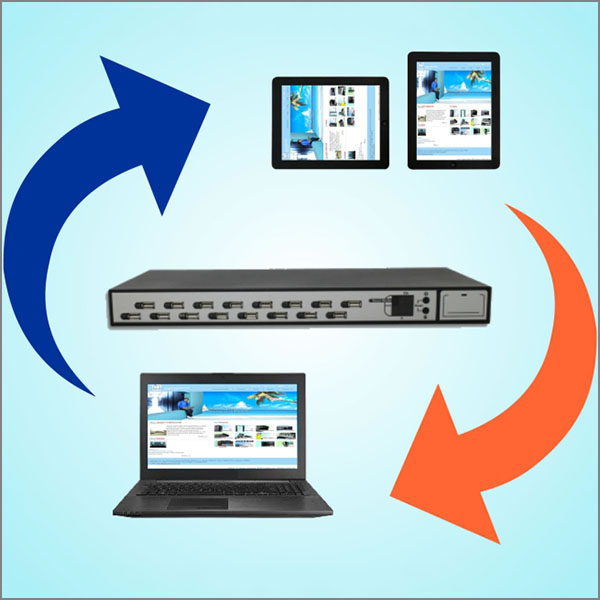 13. Adjustable slot dividers for different size of smart devices.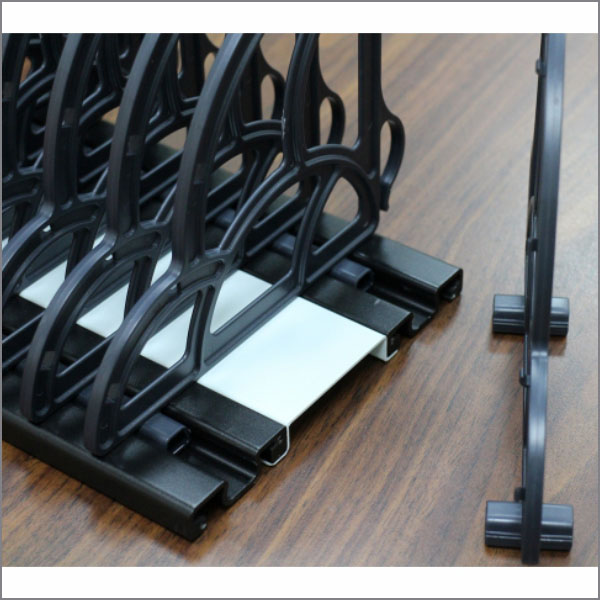 model:JF-SCK-16 / JF-SCK-16L
Desktop series
DOWNLOAD